Marianne Howell Wright, Triangle Area Real Estate +1 (919) 274-4365
I am a Realtor and real estate buyers agent specializing in relocation to Chapel Hill, Cary, Apex, Holly Springs, Durham and N. Raleigh areas of North Carolina.
YOUR interests come first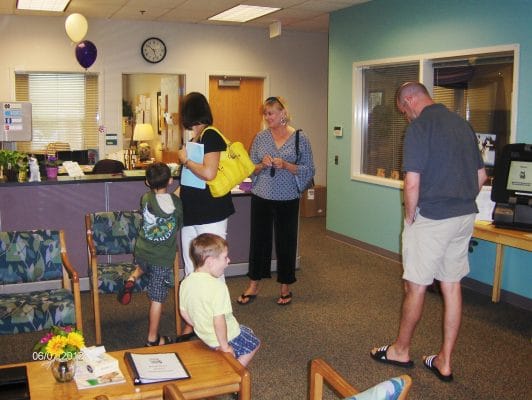 A real estate agent who represents you as a buyer's agent has your interests first. In Chapel Hill and the Triangle there are lots of mini markets with different times on the market, price ranges and negotiation strategies. Schools can also be a confusing issue. A buyer's agent should anticipate problems before they come up from the first showings through contract, inspections and closing. So many situations come up during transactions that can cause unpleasant surprises. Knowing the transaction process and keeping things on a business basis so emotions don't take over is important.
The Seller usually pays the Realtor buyer's agent in Chapel Hill and the Triangle. It's included in the asking price of the house.
It's all about experience
Resale and new homes are different. You should expect your buyer's agent to have experience with both to help with your decision to buy an existing home or build. With a resale, the age of the home, original quality, updates, age of the roof and systems, and upgrade and renovation costs are important as well as knowing the neighborhood, schools and market trends. Good service contacts with lenders and contractors are important too.
New construction involves additional skills. A new construction buyers agent should:
Be able to look at a house plan and see it finished.
Attend builder meetings
Have a good relationship with the builder representative
Follow up after closing
According to the NC Real Estate Commission "Working with Real Estate Agents" a buyer's agent duties are:
If the real estate firm and its agents represent you, they must
• promote your best interests
• be loyal to you
• follow your lawful instructions
• provide you with all material facts that could influence your decisions
• use reasonable skill, care and diligence, and
• account for all monies they handle for you. Once you have agreed (either orally or in writing) for the firm and its agents to be your buyer's agent,
they may not give any confidential information about you to sellers or their agents without your permission so long as they represent you. But until
you make this agreement with your buyer's agent, you should avoid telling the agent anything you would not want a seller to know.
Who Pays the Buyer's Agents Commission?
If you've bought and sold homes in the past you may already understand how real estate agents get paid but I thought I would go ahead and explain. I always hate wondering about things like this so I thought it would be helpful.
The MLS is a contract between real estate brokers
In the Triangle MLS, Realtor buyer's agents are paid by the Seller through an agreement with the MLS and the listing agent. The Seller pays the listing agent a fee. The fee is negotiable and usually 5-6% The listing agent agrees to split the fee (how the fee is split varies) with a buyer's agent. The listing agent pays the buyer's agent. Sellers who sell their home by owner (FSBO) will usually pay the buyers agents side of the fee (2.5%-3%) and save the listing fee. If you would like to see a FSBO let me know. I'll call for an appointment, have the seller agree to pay my fee and sign a compensation agreement before I show you the home .
Some real estate companies have a separate buyer paid fee at contract. Usually $200-$500. My company does not charge a buyer fee.
I can help as your real estate Buyer's Agent!
If you are moving to the Triangle and aren't sure what part of the Triangle, neighborhood, or house will be best for you and your family I can help as your Realtor! If you have watched my videos and think I would be a good match for you as a buyers agent (Here is a link to the NC Real Estate Commissions brochure about agency) just give me a call +1 (919) 274-4365 or email me [email protected].
The areas I'm most familiar with are:
Chapel Hill
Carrboro
Chatham County between Chapel Hill and Pittsboro
Southwest Durham and the area around Duke
My husband Chip is from Raleigh and is a commercial contractor and broker. He works with me often especially for clients interested in homes Inside the Beltline in Raleigh. He grew up there and is very knowledgeable about Raleigh residential and commercial real estate.
What is the process for me to work as your buyer's agent?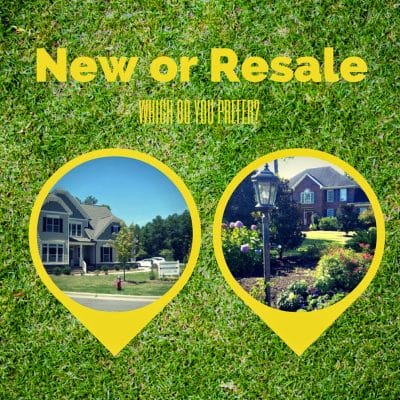 What I'll want to know about you
It's helps me to have a basic idea of what you think you want. Usually, I'll ask lots of questions because info about where you live now and where you have lived previously as well as maximum commute time, lot size, school priority, and favorite family activities help me to get to know you. The Triangle is definitely not a one size fits all area.
I've helped clients find a home and neighborhood in a day and with one client it took four years! The time it takes often depends on your time frame. If you are in town interviewing, I'll spend an afternoon showing you around so I'll have a good idea of what you like and dislike to make the most of your home buying trip if you decide on the job.
Do you know you are moving to the Triangle?
If you are moving to the Triangle and have a specific time frame to find a home let me know about your visit and the dates you will be available. I'll block the time off on my calendar and give you all of the time you need to make a decision. Everyone is different so just relax and see what you need to see until you feel comfortable about the area and homes. I can help narrow things down for you quickly so you can focus on the best options for you.
If my calendar is full on your visit dates, don't worry. I'll enlist Chip and and we'll work it out.
If you are considering the Triangle as a possible retirement spot, I'll be happy to spend an afternoon showing you around to give you information to base your decision on. Depending on how you respond to what we see I'll suggest other areas and activities to help you get familiar with things to do and help you make the right decision.
New Construction-read my Guide to New Construction
New Construction
I have lots of information about new construction. Start with my Guide to New Construction and see if building is for you.
In NC, Real Estate Companies don't pay any salary or provide benefits. Agents pay their own expenses and MLS fees. That's one reason why a buyer agency agreement is important. It also spells out the agent's duties to the buyer and the buyer's duties to the agent. The agreement can be verbal before the time of contract ( I'm required by the real estate commission to have a written agreement before the time of offer) . It's important for me to know that if I am spending my time with you, you are sincere about buying your home from me.
So let's meet, get to know each other and talk about it. If we have a good fit let's go find the best home and neighborhood for you! Here is a copy of the NC Buyers agency agreement that I will ask you to sign before I write an offer for you. Please just ask if you have questions, these real estate forms get longer every year.
Thanks for reading all of the way to the end! I hope you will come for a visit!
Marianne Howell Wright, Realtor, EcoBroker
Please let me know how I can help you!
Marianne Howell Wright
Marianne Howell Wright
Triangle Area Real Estate
by Marianne Howell Wright