2016 -The Best Year Ever
The Triangle real estate market broke all kinds of records in 2016 and it was my best year ever too. It was also the most work because the low inventory and hot market made every offer a competition. Resales sold for an average of 96.9% of list price. Well priced homes sold for asking or more.
New Construction 2016
New construction sales were mostly pre sales because completed new homes were hard to find especially under $500,000. New homes sold for average of 99.7% of the asking price.  Chatham County had the largest share of the market in 2016 at 36.9%.  Briar Chapel, now with over 1000 homes would have driven that statistic.
Cary, Apex and Morrisville were only at 23.2% of the Triangle new construction market. I expect that to really go up in 2017 and 2018 with all of the new developments coming out of the ground. 
Buyers
I set my buyer clients up with a direct feed to the Triangle MLS so they know as soon as a home is listed. Sometimes showings aren't allowed for a few days then offers are accepted until a set day and time. Other times it it's the first one there with a great offer. My husband Chip or I get right over to the house and show it to our client or preview. Sometimes we video or facetime. We sold many homes by video, especially if the buyers have been to town and identified the neighborhoods they like best. With our due diligence contract the option deposit makes it easier to do this. It's worth a thousand dollars or so to some buyers to take the house off the market.
Triangle MLS Video
Stacey Anfindsen is an appraiser hired by the Triangle MLS to prepare market reports and do a monthly video. According to Stacey, 66% of the resale homes that came on the market sold in between 1-30 days. Another interesting fact he mentioned is that unlike many places up North our under contract sales peak in March. Closings peak in June. The Triangle is a very school driven market. Take a look at the 2016 Market video.
Here is a link to the annual data for 2016 Triangle Area Real Estate from the TMLS. There is of good, useful information in the report.
2017 Predictions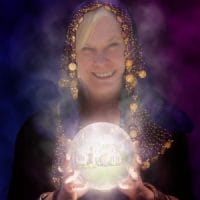 Higher interest rates
Interest rates have gone up and I think the promise of higher rates drove some of the 2016 sales. I don't think the rates have hurt 2017 sales. They are still so low!
Escape the snow
I am getting lots of calls from people possibly moving to the Triangle this summer (2017) when school is out. Most seem to be coming from the North wanting to get away from cold weather and snow. They want to have an all season lifestyle for their family.

The Market is earlier in 2017
The market in 2017 seems earlier than last year because for me this January and February were really busy with sales while I had a break in 2016. March is supposed to be our peak sales month but my calendar isn't as full as last year at this time. Updated homes in the best school attendance areas are still getting snapped up. I think resales in 2017 will be strong because new homes are so expensive. Land prices have soared and builders have to pay so much for the lots that affordable new homes won't be available. Homes priced under $400,000 with the best schools will continue to have multiple offers.
New Construction in 2017
A new construction presale can take 5-9 months so buyers wanting new construction need to go under contract now (March 2017) to have any chance of moving in before school starts. Many builders are building inventory (specs) to be ready in the summer so that's still a possibility. Many apartments will do short term rentals so you can think about that  if you want new in 2017.
I predict Spring 2018 closings in Apex and Cary will be the huge as long as the economy holds up because of all of the development going on now. I usually figure a year before a new home will be delivered when I see the bulldozers clearing the land. There are large stretches of country roads with bulldozers right now.